Making Melika

The fit, fun, and fantastic women of The Gorge are the design inspiration behind Melika. They live LIFE to the fullest, have effortless and easy STYLE, and are passionate about their SPORT. There's no better inspiration for our suits than the women who surf, ride, run, and play in them!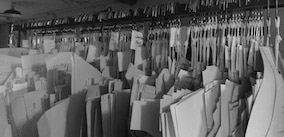 All Melika suits are cut from high quality, UPF 50 lycra on site at our Hood River store and sewn in Hood River and Portland. Feel free to ask for a tour the next time you're in the store. We use small sewing shops that specialize in manufacturing swimwear to make sure our suits are the highest quality. We are proud to be 100% Made in the USA!
Our mission is to share the inspiration of the Columbia River Gorge lifestyle with women everywhere. Melika performance swimwear is made in The Gorge to fit your life, your style, and your sport.