Accessories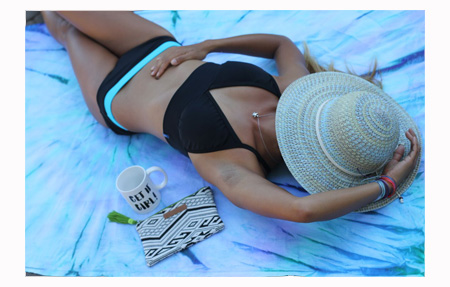 In our spare time, we tinker and sketch, and brainstorm fun ways to use all of the leftover fabrics and trims in our production room. There's more down there than you would imagine! The result? Fun accessories that coordinate with our swimwear and add the finishing touches to your day-at-the-beach wardrobe.
Made in the USA! We are proud to design and manufacture all Melika styles right here in Oregon. Shop our swim apparel below to find the perfect piece to fit your life, your style, and your sport.
Melissa's tip: Use our bikini bags to stash your wet suit at the end of the day. The waterproof fabric will keep your suit from getting everything else in your bag wet and sandy.