Swim Bottoms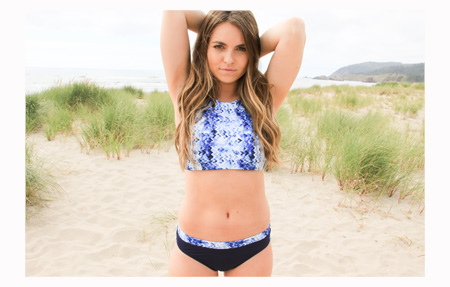 Melika swim bottoms are as comfortable as they are flattering, and are available in a wide range of coverages.
If you've got it, flaunt it! Whether you want to show off that hard-earned, barre-toned bottom in a cheeky suit, or cover up with a loose swim short for a day of paddling, we have the right swim bottom for you.
Made in the USA! We are proud to design and manufacture all Melika styles right here in Oregon. Shop our swim bottoms below to find the perfect piece to fit your life, your style, and your sport.
Melissa's tip: Make sure to buy your swim bottom in the correct size. It should fit snugly but not pinch. You do not want to buy a swim bottom that is a little big, since the lycra will stretch once it gets wet. No one wants a soggy, droopy swim bottom!